Unlock The Power Of Your Talent Acquisition Team
….so that they can proactively recruit successful, diverse senior leadership teams to grow your company - while significantly reducing your annual spend on recruitment fees.
Get in Touch
Revolutionise Your Talent Acquisition Strategy
Stop Overspending on Senior Hires
For senior hires, you're paying millions in recruitment fees to SHREK executive search firms. They claim to have unique skills, but your TAs already possess these skills.
Cut Placement Fees
Instead of paying 30% fees in three stages, consider a 10% fee for a shortlist.
Empower Your TAs
Executive search consultants only identify and approach candidates from competitors. Your TAs can efficiently take over the recruitment process.
Reduce Costs and Boost Efficiency
Your TA team excels at job briefings, interviews, and recruitment management. Yet, you're overspending on external agencies, advertising, and job boards when your team can access these candidates for free.
Give Your TA Team What They Need
Your TAs face two barriers: lack of confidence in proactive approaches and a lack of a systematic process.However, the solution is simple.
These obstacles are easily fixed through a system that's easy to learn, and will provide all the skills they need.
Learn from the success of the world's most accomplished headhunters, who weren't born with superpowers; they were taught.
All you need is a world-class expert to teach your TA team the system.
Book A Call
GROWTH
Discover the closely guarded secrets of the top executive search firms so that you can grow your business and significantly reduce your annual recruitment spend without having to rely solely on SHREK recruitment companies.
Corporate recruitment training for forward-thinking companies.
Learn More
MEET ROY RIPPER
World Class Recruitment Expert
As one of only three UK (authentic) specialist coaches with 'real life' hands-on experience, I have spent the last 35+ years working as a retained headhunter, search business owner and an executive coach to some of the world's leading executive search firms.
I know EXACTLY how they headhunt because I've taught them the strategies and skills to do it…
..I've also taught them how to present, and successfully sell full fee retained search assignments to you.  
I can teach your teams to identify and recruit the best people, (regardless of gender, race, regardless of race, ethnicity, age, gender, religion, sexual orientation, gender identity, gender expression, disability, economic status and other diverse backgrounds). already in senior level executive roles, and currently working right now for one of your competitors.
Let's Talk >
Team Training & Coaching Programs
Board Advisory & Consultancy
Testimonial
What OTHERS SAY
Roy Ripper is quite simply the best and most consistent trainer that the recruitment industry has.
Jon Smith, Director Pertemps Network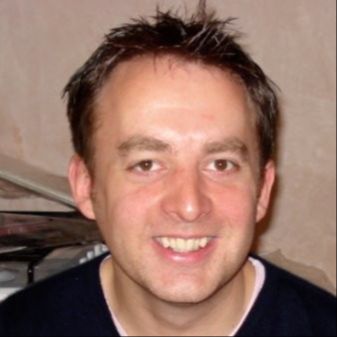 The positive impact of the hiring and retaining strategies you have shared with me Roy have had a phenomenal impact on my business!
Paul Derry, Biotech Headhunter
I just wanted to say thank you for the amazing content you provide to my team and I. We have seen such a big change in the motivation and success in the team we are having! Thank you!
Louise Hvala, CEO Gatehouse Legal
Thank you Roy! Massive attitude of gratitude right here from our entire sales squad!
Kayleigh Wenham, Recruiter
Finally Roy - I have a recruiting team that are with me on my mission to grow this business to the success I know it can be!
Janice Garret, International Headhunter
Roy has helped transform my recruitment business from 100% contingency to 100% retained executive search!
Anna Jones, Owner Intense Retail